Membership at Oasis Golf Club
NEW FALL OFFER!


The Oasis Golf Club is a full service, upscale, family oriented private country club offering the best club value in the Cincinnati area.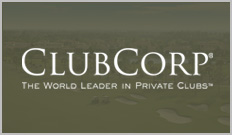 The Oasis Golf Club is also a ClubCorp Affiliate Member. All golf categories are automatically enrolled in the ClubCorp Affiliate program, with an option to upgrade to Signature Gold. Click here to see the benefits of ClubCorp and view a list of private Clubs across the country that you have access to!
We offer a variety of membership types including Full, Corporate, Dual,
Junior, Young Professional, & Social.
All of our memberships include your immediate family, children up to age 23.
We offer competitive, flexible initiation options. The Oasis Golf Club offers a
very simple membership program.
Your golf dues at The Oasis Golf Club include
...our Arnold Palmer designed golf course.
...our bent grass driving range.
...unlimited green fees.
...our Jr. Olympic size pool.
...access to the Palmer Dining Room and Arnie's Grill.
...a discount in our 30,000 square foot Conference Center.
The Oasis Golf Club also
...does not have Food & Beverage Minimums.
...does not have a cart minimum.
...does not restrict when spouses can play.
...does not charge Golf Members an additional fee for our driving range.
...does not charge a "Merchandise Fee".
...guarantees no assessments!
For more information, to schedule a tour, or to apply for membership, please contact our Membership Director, Jessi Konrad, at (513) 583-4977 or via email at members.oasis@vintagegp.com